CHRONICLE 2018
It is the last day of the year and I am writeing down some thought from the year who past.
We have had two litters and the last one is still here in the puppyroom they are 6 weeks and all of them got fantastic new homes.
The year beginn with recovering from a big lost of a puppy we been waiting for and we got sad news of our cowned Viljanshof Knockout Grande Final
he was our new studmale to be, but that will not happend. But with Anna in the other end of the leash will he be a fantastic water rescue dog, that will make us happy.
Knockando's QMP Quincy Red
our wounderful old male still makeing us happy has put his dansing shoes on the rack he enden last year as a king.
we visit the the world dog show in Amsterdam with friends from up North and south we enjoyed that so much.
Photo from Leonberg 2017 Quincy Best Veteran
Quincy son Viljanshof Kockout Grande Final has been at few puppyshows and done some good results but the show will end here.
He will be working with other stuff as water and abedians
Best puppy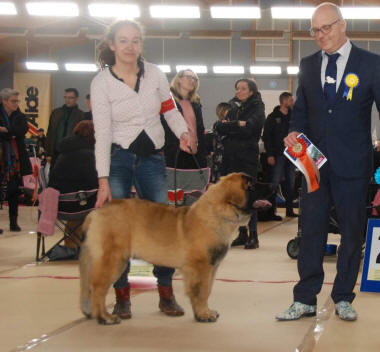 Viljanshof Kockout Grande Final
Our fantstic veteran keeps showing that she is in the world class of dogs, so proud of her.
Knockando's Winther In Salinas
At Leonbergerclub goldlist has she with one show this year become number 7 at most winning good job
Leonberger special club show Mariestad 2018-07-29 judge: Thord Byström
In tuff competion
Best veteran and got Runas challange prize.
We also made world dog show in Amsterdam 2018 Salinas are winning all 3 days,
Best veteran and got the world dog winner veteran titel along with
Benelux winner veteran titel and an other champion titel.
WDS Amsterdam2018-08-9-12
WORLD VETERAN WINNER 2018
BENELUX VETERAN WINNER 2018
NLUCH
The decision to go to Leonberg made us in the end very disaponted as the judge reward age before kvalité.
The veteran was after hours standing in the ring finally plcaed in age order from oldest first and Salinas became third in that order.
LG Leonberger dog show Germany 2018-09-30
EX 3 best veteran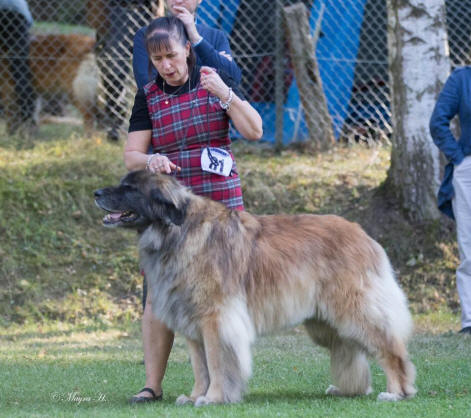 Knockando's Yin Tiger Of Villany
This wounderful dog has not been showed so much as we thougt she should be mated in february but she had other thoughts in her mind.
We made 3 shows and she is top 10 best female in sweden.
She became Nordic Champion and we started in Denmark shw became
BOB, Danish and Nordic champion
INT DKK Fredricia Danmark 2018-02-10
BIR CACIB CAC ,DANSKCHAMPION, NORDISK CHAMPION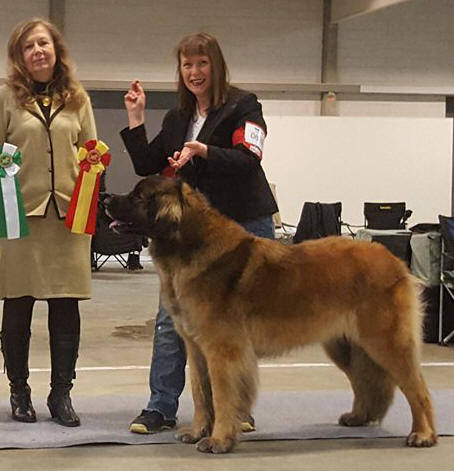 then in Malmö
Malmö INT 2018-04-01
2 BTKL R-Cacib 1 Ex CHKL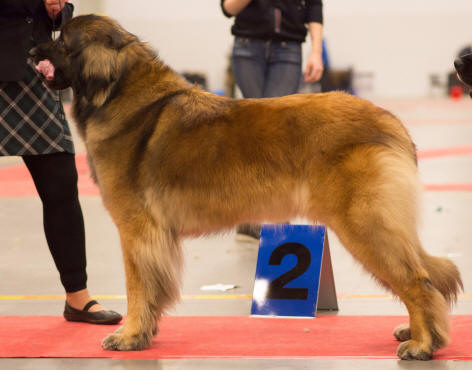 finaly we went to Germany with a quit coat less Tiger
INT Neumunster 2018-06-02
2 BT, VDH CAC , Cacib, R club cert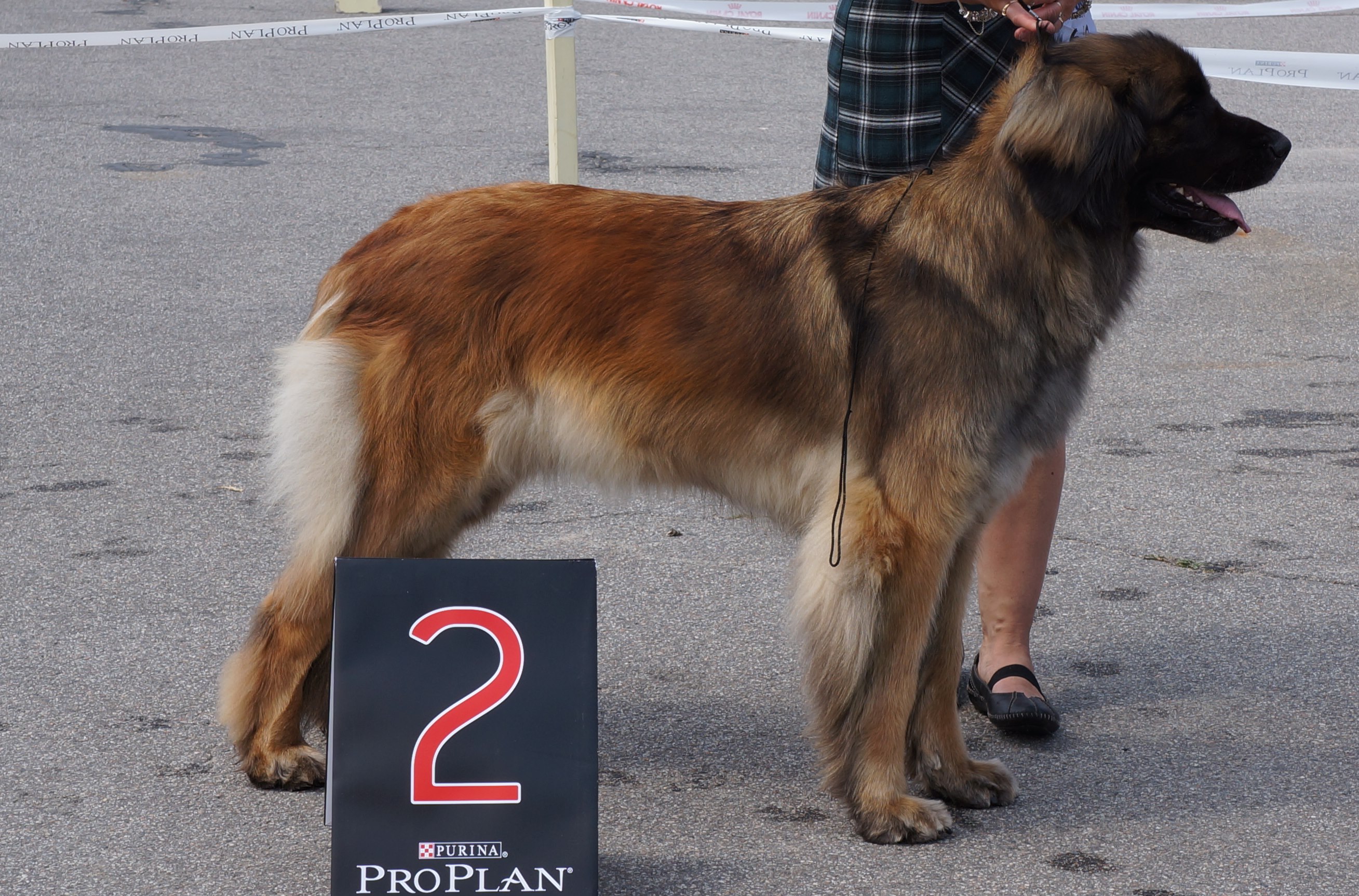 Knockando's Yin Tiger of Villany
She has competed in beginnersclas in water rescue with Anna and in Denmark she won her group.
SOR water recue compting Falsterbo DK
1 Beginnersclass winner
She need some more points to move up in the openclas but she became 5 at the water top dogs -startgroup this year.
So now we can't wait to she the is come of the lakes so we can start go in to the water.
Tiger is mom to the last litter 8 super lovely puppies so she wan't be in the show ring for a while, at least 6 month.
Knockando's Zagora Af Salinas
She has not been at the show as I belive she needed to bevelop some more,
but she start to get ready so in the summer will we try her in the show ring.
She was 2 HP best puppy at MYDOG in january and at the Leonberger special show
Eskilstuna 2018-03-17 she was shown as junior
4 EX JKL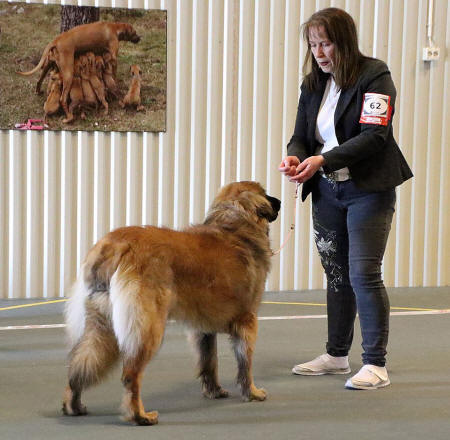 The little girl we saved after the litter with
KNOCKANDO'S XO DE LUZE FINE was born in april 2018.
her name is
KNOCKANDO'S APPLICATION.O.C.ALMANSA
She has been at two inoffical puppy show and did a good job
Hässleholm inoff valputställning 2018-10-20 och
Kungälv inoff valputställning 2018-11-17
Both shows BOB PUPPY
BIR VALP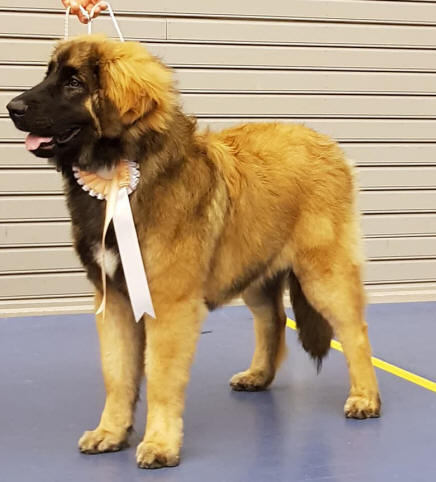 From this litter born in November with KNOCKANDO'S YIN TIGER OF VILLANY
will we keep a female her name is kommer vi att behålla en liten tik KNOCKANDO'S BELLET LIONESS TO BE
She is born perfect time of the year to be abel to go to many puppyshows I'm looking forward to this.
ABROAD
Our breed dogs abroad has also been active in the show rings. We are so proud of the and they are fine representive for our kennel.
We are also very proud of Quincy puppies his grandchildren and greate grand children,
who also had great success in the show ring.
Knockando's XO Delamain Christmas

Has also this year had huge succes in Europe

He started the year in Croatia and became GRAND CHAMPION of Croatia, CHAMPION of Bosnia and Herzegovina and

CHAMPION of federation of Bosnia and Herzegovina

At Öland in Sweden in september he finally got his disired Swedish championtitel and Nordic champion.

4 BIG BIR/BOB CERT SVENSK CHAMPION OCH NORDISK CHAMPION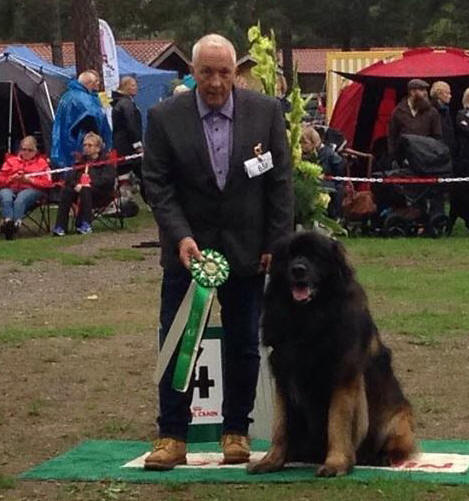 Owner Peter Dhyr

He also was the winner of Danish Leonberger club champion cupas the most vinning leonberger champion of 2018

🇩

...

He ends the year with a European tour and gets 5 BOB and new championtitels and winning titels

We are so proud of him and BIG CONGRATULATIONS TO

CHRIS OWNER LONE OCH PETER DHYR
Internationell Champion Knockando's Xo Imperial Lucky from France.
Lucky end the Year as Best breding dog in France
Congratulatons to owner
Genêve (Suisse) November 2018

Knockando's XO Imperial Lucky
The we got Kelmi in Finland who has become both Swedish and Russian Champion this Year
CONRATULATIONS to owner Pia Granqvist we are so proud of him.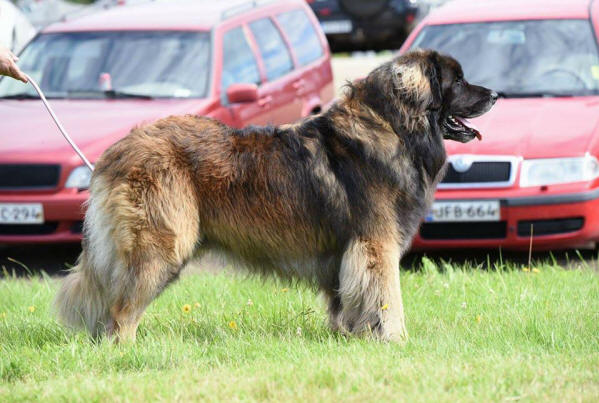 Knockando's Yang Dragon Of Azar
OTHER ACHIEVEMENT LION OF THE YEAR
1 Water Rescue

4 ELITCLAS

KNOCKANDO'S WAIKATO QUINCYSON

Owner

JANE ASKFELT

Big congratulations to a such fantasic dog and his owner
ANGELS
The end is here and 2018 can be put in to the hstory.
There has been many laugh, smal and bigger joyful moments, but it has also been some disappointment and sorrows.
But some how I am greatful and thankful for my old beautyful and happy dogs are still around, not evryone has the same luck.
Some of our beloved dogs has walked over the rainbow.
Most of them has been old but it has been one to young to go, I'm so sorry for this.
I do belivee that all individuals that join us on our path in life has somthing to give or try to teach us somthing.
Something we can bring with us on the road true life.
For many people the dogs makes life richer, for me it is an honner to be a small part of this.
This is just a short brife of the year 2018
We had a nice kennel meeting were we got some tips of how we can work with our dogs. We summer comes will we meet again an see who wather rescue is done and test it with our dogs and for those who want to do the test SOR it will be possible day 2.
we have not any plasn for puppies during 2019
there are two stud dogs avalible Knockando's Waikato Quincyson ägare: Jane Askfeldt
and Knockando's Xo Park Extra Grande ägare Niklas Bohn
Got to add my thanks to all of you who worked and showed your dogs,
you are fantastic representatives of the kennel.
That includes also you who give your dogs a good and safe home, you are also most importent ambassadors.
Of 2019 my wishes are more patience and trust, I hope the year will bring new challanges and joy.
I also wishes that my faithful old dogs Quincy and Salinas will walk with me an other mile or more
You are always welcome to visit us our door is always opend
Thanks you all for the past year / Knockando 's Ruth